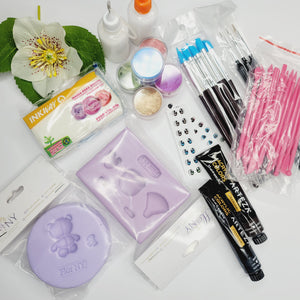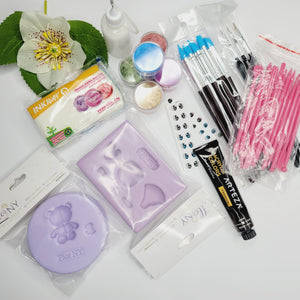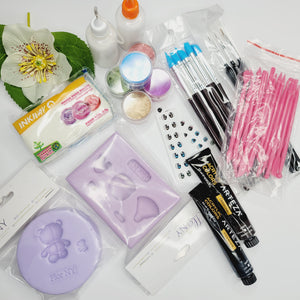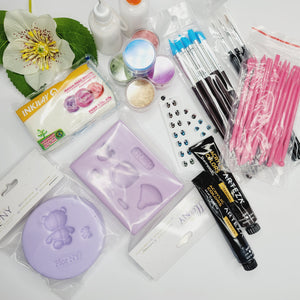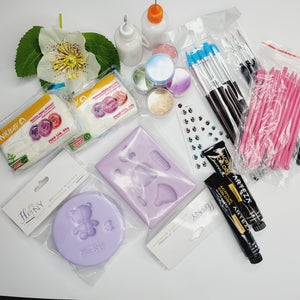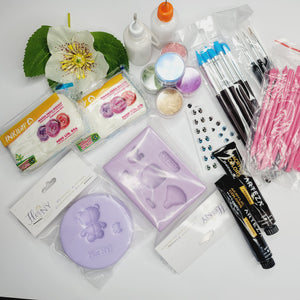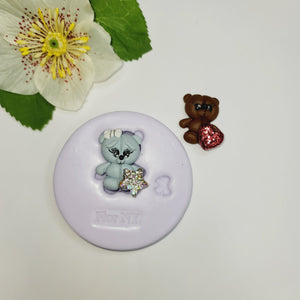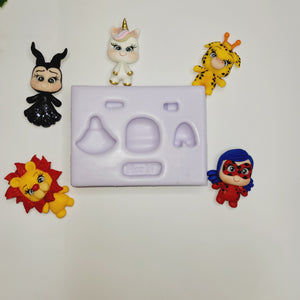 DYI Clay Kit is a great starter kit with everything you might need to get start creating your own dolls or to test the waters of creativity.
What's included:
Online Video on our YOUTUBE Channel to guide you through on how to make it and use all the products.
1 basic Bear Mold
1 basic Doll Mold
2 85gr cold porcelain  air dry clay pack - color will be chosen based on availability 
2 2oz white glue bottle
3 0.5 oz mica powder
1 PLASTIC CLAY SCULPTING SET TOOL KIT (14 PCS)
1 RUBBER CARVING SCULPTURE SCULPTING TOOLS (5PCS)
1 3PCS/SET EYEBROWNS PAINT BRUSH SET #0, 00, 000
2 tubes or arteza acrylic paint
1 pack of ADHESIVE RESIN EYES FOR CLAYS MULTICOLOR
PLEASE NOTE : the mica powder, Arteza acrylic paint and adhesive resin eyes colors and shapes will vary according to availability . 
Photos are for illustration purposes only.