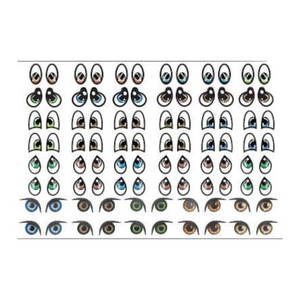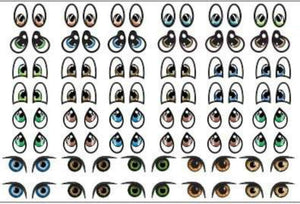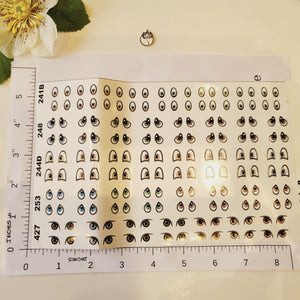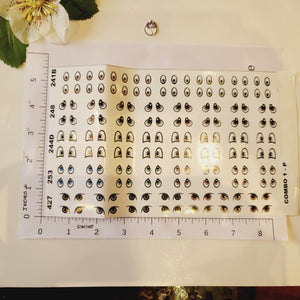 Adhesive card, in vinyl material, waterproof, already cut out and ideal for handmade pieces of EVA, Biscuit, paper or fabric.

The P-card comes with 87 pairs of assorted color eyes in small size, ideal for circumferences from 30 to 50 mm.
The M-card comes with 55 pairs of assorted-color eyes ideal for circumferences from 60 to 90 mm.

Comes with blue, green and brown eyes and in 5 different models according to codes on the cards.