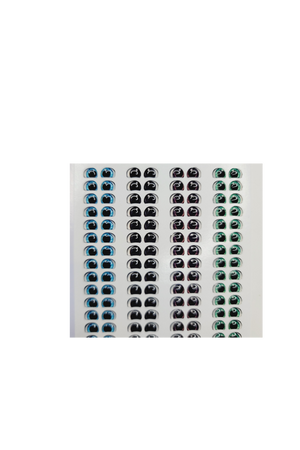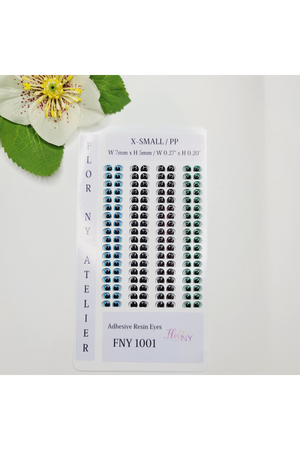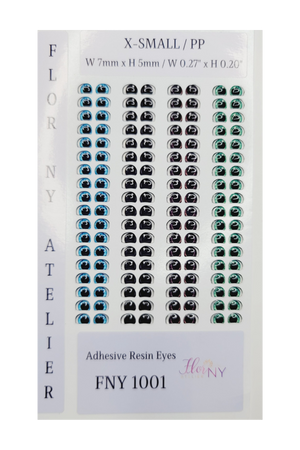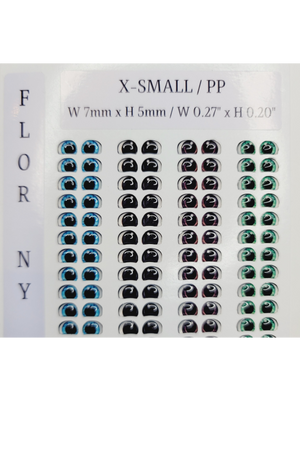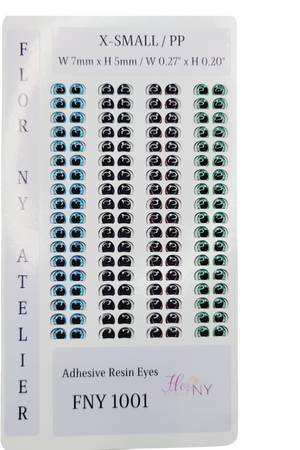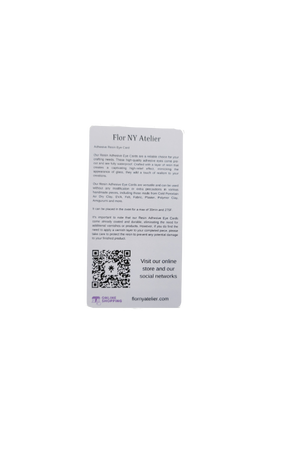 Adhesive Resin Eyes Card: Durable, Pre-cut, and Completely Waterproof
Our Adhesive Resin Eyes are a reliable choice for your crafting needs. Crafted with a resilient resin layer that beautifully mimics glass with its high relief, this product is specifically designed for use with cold porcelain air dry clay, EVA, Felt, Fabric, Plaster, Polymer Clay, Paper, Ceramic and more.
What sets our Adhesive Resin Eye Card apart is its impeccable water resistance, ensuring longevity and quality. These eyes come pre-coated and are ready to use without any additional modifications or care. We advise against applying varnish or any other product to the eyes as they are already protected and built to last, sparing you from unnecessary extra steps.
It can be placed in the oven for a max 30min and 275° F. This feature adds to the versatility and convenience of using our product.
Please note that if you find the need to apply a varnish layer to your completed piece, take extra care to shield the resin to safeguard your final product's integrity. Craft with confidence with our Adhesive Resin Eye Card.