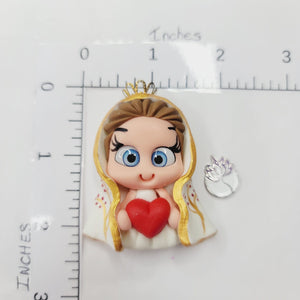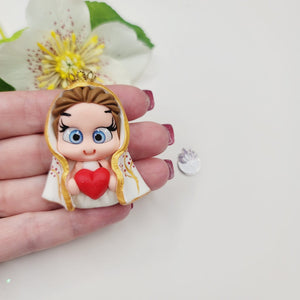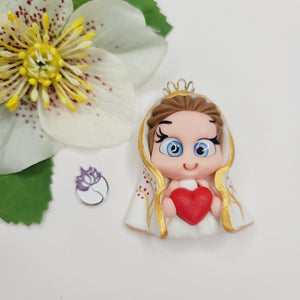 Elevate your creative pursuits with our exceptional Cold Porcelain Clay Dolls – a fusion of artistic mastery and unparalleled quality. Crafted meticulously from non-toxic air-dry clay, these dolls transcend mere artistry; they embody our unwavering commitment to excellence.

Key Features:

🌟 Unique and Top-Quality: Each doll is a singular piece, characterized by unmatched attention to detail and superior craftsmanship.

🍃 Non-Toxic Clay: Our dolls are painstakingly fashioned from non-toxic air-dry clay, safety and eco-friendly.

🎨 Versatile Applications: Set your creativity free! These dolls serve as versatile canvases for a myriad of artistic endeavors, from jewelry making to bow-center accents, party decorations, fashion embellishments, and product enhancements.

🌡️ Handle with Care: Safeguard the doll's pristine allure by storing it at room temperature, shielded from humidity. Handle it with the utmost care to preserve its delicate features.

🚫 Non-Edible: Please note that these dolls are not for consumption and must not be ingested under any circumstances.

👐 Handmade Excellence: Our manufacturing process is entirely artisanal, infusing each doll with character and charm.

🌈 Color Variation Disclaimer: Accessory colors, such as eyeglasses, bags, stickers, or eyes, may subtly deviate from the original image due to material availability sourced from our stock. This ensures a unique, personalized touch to each creation. Rest assured, product images provide a size reference.

Dive into the realm of Cold Porcelain Clay Dolls and set your imagination free. Elevate your creative projects with these exquisite, handmade treasures.