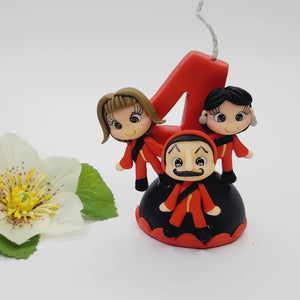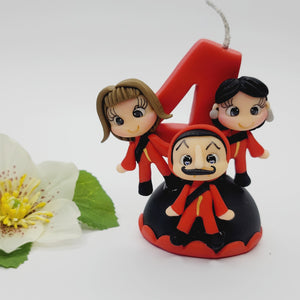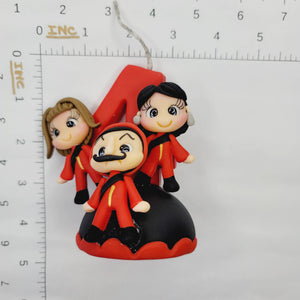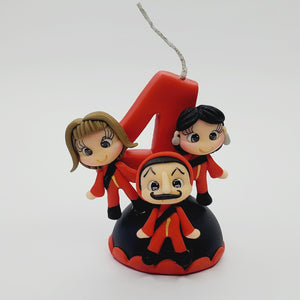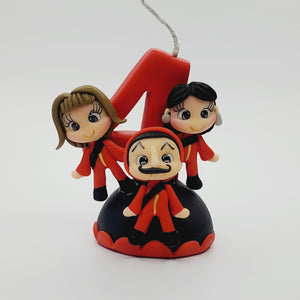 Approx. 13 cm  H
Introducing our one-of-a-kind clay birthday candles made with cold porcelain clay! These candles are a must-have for any birthday celebration, adding a touch of charm and whimsy to any cake.
Our clay candles are crafted with intricate details, featuring several character figures that will delight both kids and adults alike. Each candle is carefully handmade with high-quality cold porcelain clay, making them durable and long-lasting.
But the benefits of these candles don't stop there! The cold porcelain clay used to make them is non-toxic and eco-friendly, making them a safe and sustainable choice for your family and the environment.
Plus, the unique character designs will make for unforgettable photos and memories that will last a lifetime.
So why settle for boring, mass-produced candles when you can have these unique, handmade clay birthday candles? Order yours today and experience the magic for yourself!
The color of accessories such as eyeglasses, bags, stickers, or eyes might vary from the original picture because we use products at hand in our stock and it depends on our availability. Sometimes, you can see a slight difference between the original product color and the picture. You can see the size of the product in the pictures.
Please refer to the picture on the ruler for the size of each candle